Field Tests in Armenia (2011-2019)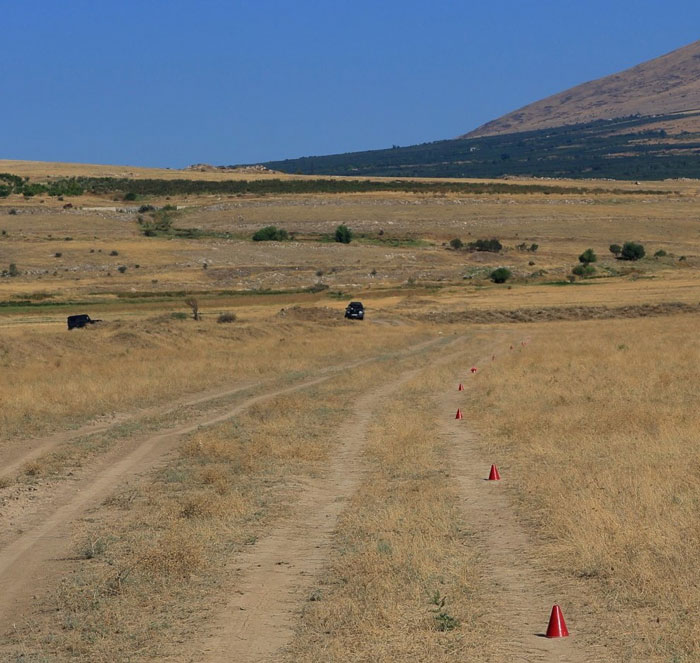 Field tests are being periodically organized in Armenia to validate the capabilities of new modifications of PSI's sensors.
Five types of detection range tests were conducted and all registered record high detection ranges:
Human footstep detection range tests;
Vehicle movement detection;
Heavy machine (tanks, etc.) movement detection;
Artillery activity detection;
Hard Drop Tests.
---
Results
The test results are summarized in the Table below.
Parameter
Range
Detection range of footsteps
370 m
Detection range of vehicles
3.0 km
Detection range of heavy machines (tanks, etc.)
more than 6 km
Detection range of artillery
more than 50 km
Detection range of falling hard object (iron sphere)
weight: 10 lbs (~ 4.5 kg), height: 1 m
more than 250 m (44.5 Joule Impulse)
Detection range of falling soft object (sand bag)
weight: 10 lbs (~ 4.5 kg), height: 1 m
more than 200 m (44.5 Joule Impulse)